Selama ini, di luar negeri, Bali lebih dikenal daripada Indonesia sendiri. Bahkan mereka ada yang menganggap bahwa Indonesia adalah bagian dari Bali. Kini, tampaknya pandangan masyarakat internasional mulai terbuka.  Bahwa Bali adalah bagian dari Indonesia, bahwa ada banyak tempat wisata lain selain Bali, yang tak kalah indahnya.
Ya, kita mencatat, banyak tokoh dan seleb dunia yang berkunjung ke Indonesia, baik ke Bali ataupun lainnya. Kehadiran seleb dan tokoh dunia ke Indonesia untuk berlibur, tentu saja membawa kabar baik dan sekaligus membantu mempromosikan keindahan Indonesia. Apalagi, selalu muncul berita positif saat liburan mereka di Indonesia. Ini dia beberapa di antaranya.
1. Valentino Rossi ke Pulau Komodo
Pembalap MotoGP, Valentino Rossi, berlibur ke Labuan Bajo untuk menuju Pulau Komodo awal tahun 2017 ini. Saat itu, dia mencuitkan pesan di twiter bahwa sedang berlibur di pulau Komodo.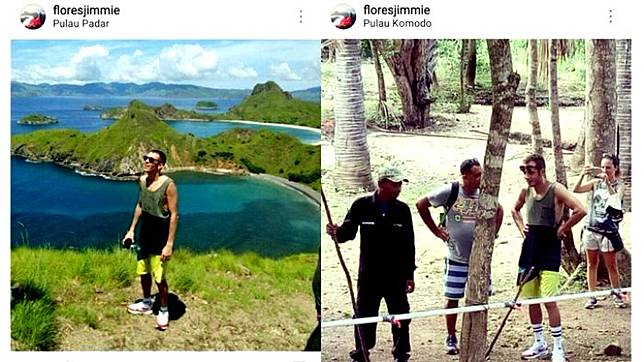 "Un Saluto dal dragone di Komodo @Komodo national park, Labuan Bajo (Salam dari naga Komodo di Taman Nasional Komodo, Labuan Bajo)" tulis Rossi lewat akun twitternya, @ValeYellow46.
Selain ke Pulau Komodo, Rossi juga diketahui berlibur ke pulau indah di sekitar Pulau Komodo, yaitu Pulau Padar dan Pantai Pink. Pada saat yang bersamaa, rekan Rossi Maverick Vinales, juga sedang berlibur dan memilih pula Bali sebagai tujuannya.
2. Rombongan Raja Salman
Ini adalah rombongan terbesar yang ingin berlibur ke Bali. Jumlah rombongannya sangat besar, bahkan mereka sampai menyewa beberapa hotel sekaligus, termasuk pantainya. Rombongan Raja Salman yang berjumlah 1.500 orang menginap di beberapa hotel yang berada di kawasan International Tourism Development Center (ITDC) Nusa Dua. Raja Salman sendiri menginap di St.Regis Bali Resort, yang memiliki kamar tipe suite dan vila.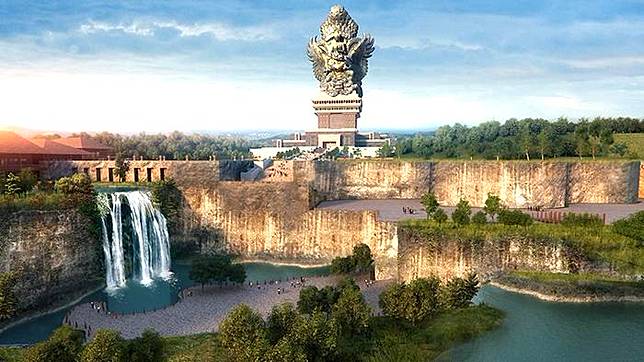 Mau tarifnya per malam? Mulai US$570 – US$2.200 atau sekitar Rp7 juta – Rp29 juta.
Raja Salman dan rombongannya sangat menikmati liburan ke Bali. Apalagi sambutan masyarakat juga sangat meriah.
3. Gwyneth Paltrow ke Bali dan Pulau Komodo
Aktris Hollywood Gwyneth Paltrow pernah belibur ke Bali dan Pulau Komodo pada Maret 2016 lalu. Saat itu, banyak yang tak mengetahui kehadiran Gwyneth Paltrow di Pulau Komodo. Dia memang pergi diam-diam bersama anak-anaknya, dengan menyewa kapal yacht yang ekslusif.
Menariknya, Gwyneth Paltrow menyatakan bahwa liburan terbaiknya adalah di Indonesia. Di situs New York Times, Selasa (15/3/2016), Gwyneth berkata,
"The best vacation I've ever taken was with my kids to Indonesia. We stayed at a resort in Bali and then slept on a wooden boat for three or four nights and also hiked with the Komodo dragons. It was a magical trip."
4. Barack Obama ke Bali, Yogya dan Borobudur
Barack Obama, mantan presiden AS, berlibur ke Indonesia bulan Juni 2017 lalu. Membawa keluarganya, jumlah rombongan Obama hanya belasan orang saja rombongannya.
Tentu belum termasuk para intelijen dan pengawal mantan presiden AS. Selama di Bali, Obama menikmati liburannya dengan bermain arung jeram, berjalan-jalan di persawahan yang indah, serta berkunjung ke museum seni.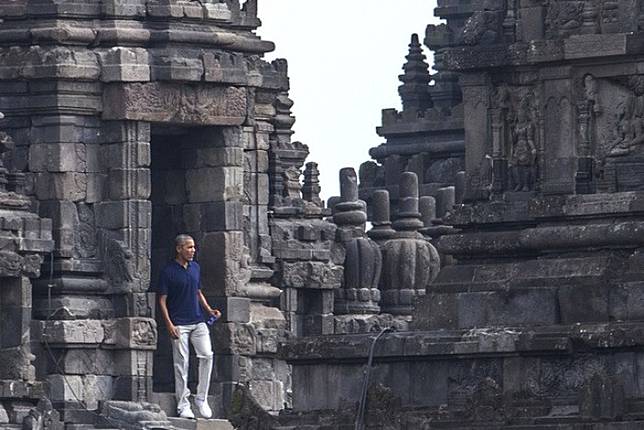 Selain Bali, Obama juga berlibur ke Puncak Becici Yogyakarta, Candi Prambanan dan Candi Borobudur di Magelang, Setelah itu, Obama juga berkunjung Istana Bogor untuk bertemu dengan Presiden Jokowi.
5. Gong Yoo liburan ke Lombok
Pemeran drama serial Goblin, Gong Yoo, berlibur ke Lombok, Nusa Tenggara Barat (NTB), bulan April 2017 lalu. Gong Yoo sangat menikmati pantai di Senggigi, juga tempat wisata lain seperti Gili Trawangan.
Foto-foto aktivitasnya di sana memang nyaris tak ada, karena sangat pribadi.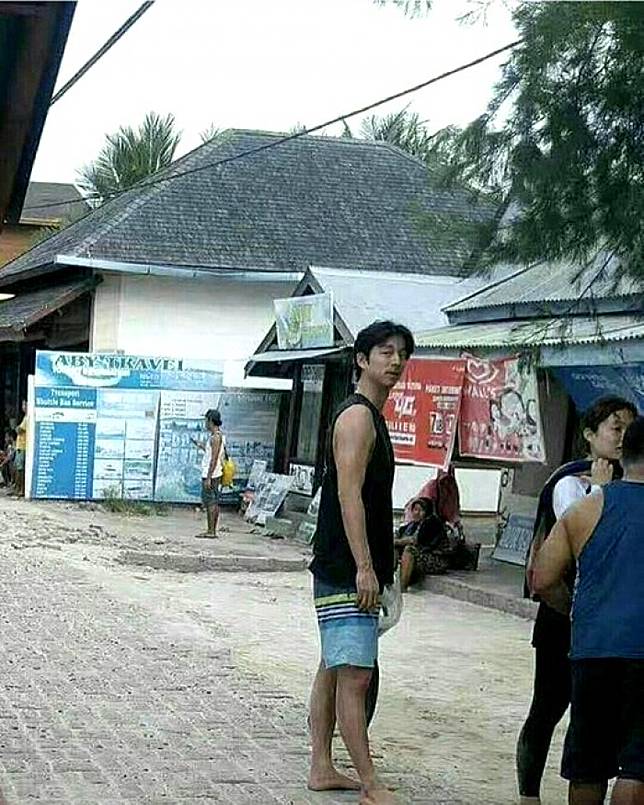 Namun akun mykingsgongsong.tumblr.com, merilis fotonya saat bersantai di Lombok.
Penampilannya sangat sederhana, hanya dengan kaos oblong dan tanpa sandal alias nyeker.
6. Song Joong Ki liburan ke Bali
Aktor Song Joong-ki, pemeran utama dalam drama populer Descendants of the Sun, berlibur ke Bali beluan Juni 2017 lalu.
Pada saat yang bersamaa, artis cantik Song Hye-kyo, lawan mainnya di drama populer Descendants of the Sun, juga dikabarkan sedang berada di Bali.
7. Park Bo Gum wisata kuliner di Jakarta
Aktor Korea, Park Bo Gum, memulai Asia Tour-nya dari Jakarta pada 13 Januari 2017. Selama di Jakarta, di luar acara resminya, dia berkeliling Jakarta dan berwisata kuliner.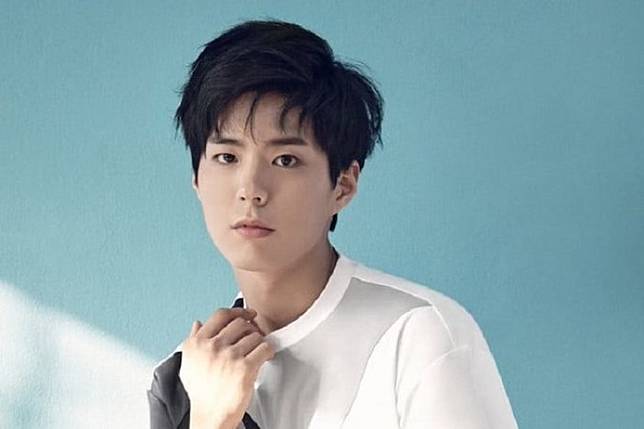 Banyak makanan khas Indonesia yang dia coba, seperti durian, sate, nasi goreng kambing dan soto Betawi.