Setiap keluarga selalu memiliki peraturan dan kebiasaannya tersendiri. Ada banyak kebiasaan yang dimiliki setiap keluarga bahkan kadang kebiasaan tersebut memunculkan keunikan tersendiri. Kali ini Crack An Egg akan membahas tentang keluarga terunik di dunia bareng Jovi Adhiguna. Seperti apa keunikan keluarga-keluarga tersebut? Yuk simak ulasannya.
1. Keluarga The Smurfs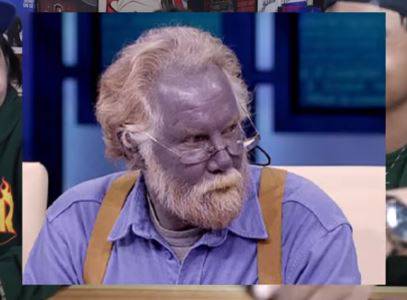 Bagi penggemar film, pasti nggak asing lagi dengan film The Smurfs. Yap, film yang berisi karakter biru kecil lucu ini merupakan salah satu film terbaik yang wajib ditonton. Namun siapa sangka jika The Smurfs ada di dunia nyata loh. Keluarga Fugate asal Kentucky yang memiliki kulit berwarna biru. Keluarga ini memiliki 7 anak dan 4 di antaranya memiliki kulit berwarna biru. Hal ini dikarenakan keluarga ini memiliki kelainan bernama Methaemoglobinaemi yaitu kelainan dimana kurangnya kinerja tubuh dalam membawa oksigen ke darah. Satu lagi yang unik dari keluarga ini adalah mereka menikahi anggota keluarganya sendiri untuk melestarikan keluarga unik ini.
2. Keluarga Anti-Sosial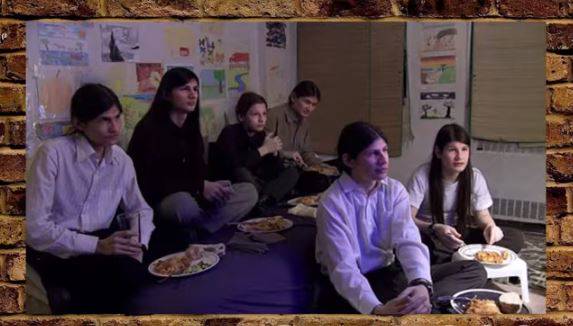 Keluarga Angulo yang terdiri dari 6 anak laki-laki dan 1 anak perempuan. Anggota keluarga yang terdiri dari Bhagawan, Govinda, Narayana, Mukunda, Krisna, Jagadesh, dan Visnu ini dilarang keluar rumah seumur hidup oleh ayahnya. Yang bisa mereka lakukan hanyalah menonton film dan juga melakukan hal-hal membosankan di dalam rumah. Bahkan mereka tidak memiliki teman karena kurang bersosialisasi dengan dunia luar. Kisah unik mereka bahkan sempat dibuatkan film dokumenter berjudul Wolfpack.
3. Keluarga Tanpa Plastik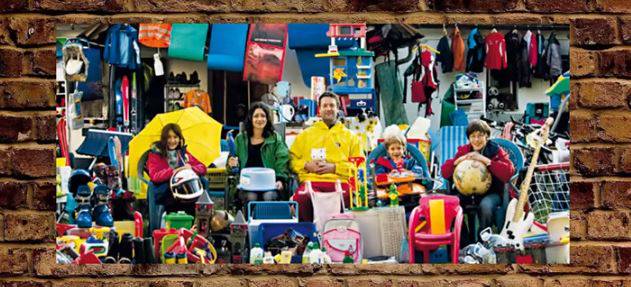 Sandra Krautwaschl, yang tinggal di desa dekat Graz, Austria, baru-baru ini menulis sebuah buku yang berjudul Plastickfrei Zone (Zona Bebas Plastik), menceritakan kehidupan dirinya dan keluarganya tanpa adanya plastik. Semua berawal pada tahun 2009, saat Sandra dan keluarganya sedang berlibur ke Kroasia. Pertanyaan polos sang anak yang menanyakan dari mana asal sampah yang ada di laut tempat mereka berlibur, yang membuat Sandra mencetuskan keluarganya harus bisa hidup tanpa plastik. Langkah awal mereka adalah mengumpulkan dan membuang semua plastik yang berada di rumahnya di daerah Eisbach. Sampul depan dari buku yang ditulis Sandra merupakan keluarga Sandra bersama dengan seluruh produk plastik yang dikumpulkan di rumahnya. Sandra sekeluarga mengaku kalau ini sulit dilakukan pada awalnya, namun ini memiliki efek positif. Salah satunya adalah mereka bisa menghemat uang untuk belanja.