Kisah seorang bapak yang rela berjualan rangkaian bunga khas Pakistan saat tengah malam dan di bawah guyuran hujan demi membiayai pernikahan putri satu-satunya menjadi viral sejak beberapa hari terakhir. Kisahnya tak hanya mengajarkan tentang kerja keras, tapi juga bahwa masih ada kebaikan dalam hati orang-orang yang tak kita kenal sekalipun.
Viral karena sebuah unggahan di Facebook.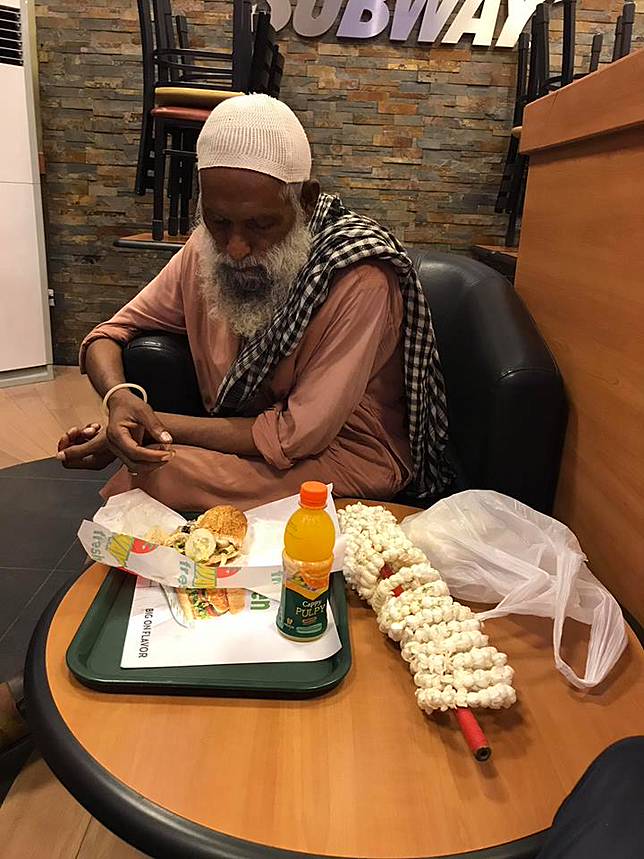 Ceritanya berawal dari seorang insinyur yang tak sengaja melihat bapak tersebut di sebuah jalan di kota Karachi, Pakistan. Dikutip dari The Indian Express, pria bernama Muhammad Usman itu heran karena pada Jumat (14/7) pukul 02.00 dini hari bapak yang kemudian diketahui bernama Baba Hameed itu berdiri di sebuah jalan dan berjualan rangkaian bunga khas India.
Padahal, saat itu juga hujan deras tengah mengguyur kota tersebut. Rupanya, ia rela melakukan itu demi bisa membiayai pernikahan putrinya yang tinggal beberapa hari lagi. Ia mengaku masih kekurangan dana sebesar 50.000 PKR atau sekitar Rp 6,3 juta. Padahal, ia hanya digaji Rp 25 ribu hingga Rp 37 ribu per hari.
Usman pun menceritakan seluruh kejadian melalui akun Facebook As If I Have Eaten seperti berikut ini:
"Bertemu dengan Baba Hameed.
Pada Jumat malam pukul 02.00 dini hari ketika sedang hujan deras dan semua orang buru-buru pulang ke rumah, seorang pria tua berdiri di jalan Khayaban e Ittehad berusaha sebaik mungkin untuk menjual rangkaian bunga melati.
Aku memarkir mobilku beberapa meter dari tempatnya berada. Sembari melihatnya ada beberapa pertanyaan yang terbesit dalam pikiranku. Bukannya pulang ke rumah, mengapa dia justru basah kuyup karena hujan? Apa dia tidak tahu kalau sekarang pukul 02.00 dini hari?
Tak ada mobil yang berhenti di dekatnya karena malam sudah larut, cuaca buruk atau mungkin karena alasan-alasan lain. Tapi dia tetap berusaha menjual rangkaian bunga. Kenapa? Aku memutuskan untuk berbincang dengannya.
Sebelum mengawali obrolan, aku pergi terlebih dahulu ke restoran bernama Subway (yang kebetulan berada tepat di belakangnya) dan bertanya kepada staf mereka apakah mereka boleh membiarkan bapak tersebut makan di sana? Mereka menjadi dengan gestur yang ramah "kenapa tidak"
Kemudian aku kembali kepada bapak itu dan bertanya:
Aku: Sudahkah Anda makan malam?
Dia: Belum.
Aku: Maukah Anda makan malam bersama saya?
Dia: (Dengan mengejutkan) Ya, di mana? (karena terlalu lapar dia langsung menjawab ya).
Aku: Di sana, di belakang Anda.
Setelah masuk, ia duduk di pojokan, mungkin karena dia malu dan ekspresinya menunjukkan bahwa ia tak pernah menyangka bisa makan di sana. Dia benar-benar basah kuyup, bajunya compang-camping dan ia mulai kedinginan karena pendingin ruangan.